Hyatt Hotels Corporation
We welcome you.
Our Hyatt Brands
Each of the unique 26 brands within the Hyatt portfolio offers a distinct interpretation of our foundational purpose: to deliver personalized care and unforgettable experiences.
Diversity
We believe that to lead with our common humanity, we must challenge the status quo; embrace our differences in backgrounds, life experiences and perspectives; and implement fair policies that build and sustain equality in everything we do.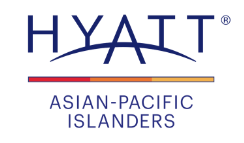 Through our high level of engagement and communication, we seek to have multiple cultures learn through API. Our group aims to capture the mindset of our leaders to push growth in China and work with colleagues transferring to and from Asian Pacific nations.
Opportunities at Hyatt Hotels Corporation