Owens Corning
Working with exceptional people is how we have created and maintained a strong product pipeline for over 80 years. Bring your skills to Owens Corning and be part of our difference.
A GLOBAL LEADER
We are a company that is global in scope and human in scale. What does that mean? It's simple, really. While we're a large, international organization that's leading the way, we never lose sight of the talented people who power our success. After all, their ideas, drive, and expertise enable us to develop, manufacture, and market our products.

CREATING A CULTURE OF APPRECIATION

At Owens Corning it's our people that make the difference. We foster an inclusive environment where all Owens Corning employees are heard and appreciated for the value each distinct voice brings to the team. Each employee has the opportunity to share their unique perspectives, learn from one another and maximize the potential of a global workplace.
MOSAIC AFFINITY GROUP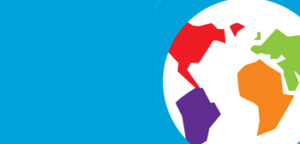 Mosaic is one group comprised of diverse people working together and learning from each other to form a stronger whole. Mosaic engages talent from across our global enterprise to create a vibrant, comprehensive unit – a mosaic – with a One company approach. Mosaic's purpose is to strengthen the understanding and appreciation for the many cultures within Owens Corning and why we are stronger together.

Opportunities at Owens Corning